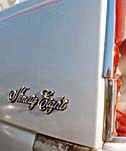 Education

Edison School Flap at Maynard
There wuz strange goin's-on at Maynard Elementary School in Mechanicsville this spring. A group of high-profile business leaders teamed with a local neighborhood group to propose that the small (and shrinking) school be turned over to ex-Knoxville golden boy Chris Whittle's Edison Project, which would have theoretically upgraded the school's technology and opened its enrollment to the whole county. It came to a head with Chamber Partnership rajah Tom Ingram calling on the school board in person—only to find out, as he did several other times this year, that it's not as easy as he thought to get people to do what you want around here. The Knox County school board, which has never been keen on sharing its supervisory powers, said thanks but no thanks and promised to come up with a proposal for the school on its own. With a new principal—Larissa Henderson—in place but an enrollment of just 98 students, the future of school is definitely still up in the air. School board members have been flying around visiting Edison schools elsewhere, so it's possible the idea will make an encore appearance in '99.
Allen Morgan Retires
Knox County Schools Superintendent Allen Morgan shocked even his close friends last spring when he announced his retirement. Morgan, who had been superintendent since 1992, packed his hairpiece and went to work for the private sector—specifically, for mobile homes magnate Jim Clayton. Generally perceived as an even-handed politico with a knack for hiring good people, Morgan was succeeded on an interim basis by his former assistant Roy Mullins. The most interesting question for 1999 is whether the school board will give Mullins (or some other Knox County veteran) the full-time job or hire someone from outside the system.
UT's Search for a Rudder
Speaking of searches, the University of Tennessee found itself facing one after the not-so-surprising retirement announcement of President Joe Johnson. The search was soft-pedaled for a while pending recommendations on education governance from Gov. Don Sundquist's higher education reform panel, but once it became clear no major changes were coming from on high the Board of Trustees got geared up. UT will almost certainly have to go outside itself, since there are no heirs apparent in the system. But how far outside is the question. The Trustees' hasty appointment several years back of Lamar Alexander still leaves a bitter taste in many faculty mouths. Faculty president Mark Miller cautioned the Trustees, "We have the reputation of doing national searches to find the local guy."
New Private Schools Open
It wasn't exactly a wave, but a sizable ripple of new private schools opened this fall—all, no surprise, in West Knox County. There's the pastoral, hands-on-learning-oriented Greenway Middle School; the Episcopal School of Knoxville, which is open to all denominations; a new elementary school at Webb, which expands that academy to K-12 for the first time; and an expanded high school at Christian Academy of Knoxville. Still to come is the new Knoxville Catholic High School, being erected on Cedar Bluff.