Seven Days
Wednesday, Feb. 7
The state Senate approves a state lottery referendum by a 22-11 vote, after fighting over the issue for 16 years. It faces a final vote Feb. 15 in the House. Let's see, 22-11-16-15...Sorry, just got excited...
The Knox County school board hires 15 new elementary art teachers and boosts employee insurance benefits. Which is a good thing and all, but, uh, Dr. Lindsey? If you get a minute between all your stump speeches about County Commission strangling your school funding, could you explain to us where the money came from? Thanks.
Thursday, Feb. 8
Developer Earl Worsham, eagerly awaiting the biggest development subsidy in the history of Knoxville for the downtown plan cooked up by him and his partner Ron Watkins, says the project's top priority is now Market Square. Hmm. Could that be because all the other "top priorities" (destination attraction, hotel, cineplex, office tower) have so far failed to materialize?
Update from dot.com land: Oak Ridge Internet outfit ACUSA.com, which was supposed to help nonprofit groups raise money via online auctions, files for bankruptcy. Its assets are reported at $23,000. Its debt? $7.8 million. Whoo-ee.
John "Sunshine" Madden, one of Knoxville's most persistent political activists, dies. Whatever you thought of his, um, idiosyncrasies, you've gotta admit City Council meetings and local call-in shows won't be as interesting without him.
Friday, Feb. 9
A federal court order clears the way for TennCare to kick three groups off its rolls: people in prison, people who have left the state and people who have access to other health insurance. No word whether dead people still qualify.
Monday, Feb. 12
A News-Sentinel story spotlights the growing use of "personal PACs" by politicians to skirt campaign donation limits. They allow legislators to declare themselves as political action committees. Which is clearly absurd—especially the "action" part.
The state Senate votes to continue to allow tobacco consumption in the Tennessee Capitol, thereby preserving an invaluable institution—the smoke-filled room.
Tuesday, Feb. 13
The Public Building Authority rolls out its new version of the Worsham Watkins downtown plan, now renamed "Renaissance Knoxville." Members of the Society for Creative Anachronism are disappointed to learn that it doesn't actually envision any bar wenches, medieval theater groups, or jousting matches on Market Square.
---
Knoxville Found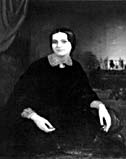 (Click photo for larger image)
What is this? Every week in "Knoxville Found," we'll print the photo of a local curiosity. If you're the first person to correctly identify this oddity, you'll win a special prize plucked from the desk of the editor (keep in mind that the editor hasn't cleaned his desk in five years). E-mail your guesses, or send 'em to "Knoxville Found" c/o Metro Pulse, 505 Market St., Suite 300, Knoxville, TN 37902.
Last Week's Photo:

Last Week's Photo: "Hot tamales and they're red hot, yes she got'em for sale/ Hot tamales and they're red hot, yes she got'em for sale/ She got two for a nickel, got four for a dime/ Would sell you more, but they ain't none of mine" — "They're Red Hot," Robert Johnson, 1936
Prices have gone up a little bit since Mr. Johnson's day, but you can still get your red hots right here on Magnolia Avenue, in the Parkridge neighborhood. Proprietors Mary and Clara hail from Greeneville, Miss., one of the tamale capitals of the U.S.A. They serve it any way you want it, including "full house" (i.e. with chili). With Sarge's gone, Jack Neely opines that Mary's stands unchallenged as the city's finest tamale source. Our winner agrees; "They're yummy!" writes Erin Stone of Knoxville. As a prize, Erin gets something that might help feed a, uh, different kind of craving: Hot Chocolate for the Mystical Lover, by Arielle Ford (author of Hot Chocolate for the Mystical Soul, in case you didn't know). Mmm-mmm good.
---
Meet Your City
A calendar of upcoming public meetings you should attend
EAST KNOXVILLE EMPOWERMENT ZONE ADVISORY COUNCIL
THURSDAY, FEB. 15
6:30 P.M. EASTSIDE YMCA
3724 WILSON AVENUE
The fifth of the Center for Neighborhood Development's public meetings on Knoxville's federal Empowerment Zone funding includes the Five Points, Cold Springs, Park City, Walter P. Taylor Homes, Tabernacle Apartments, Chilhowee, and Burlington neighborhoods. Call Bob Booker at 522-5935 for more information.
CENTRAL KNOXVILLE EMPOWERMENT ZONE ADVISORY COUNCIL
TUESDAY, FEB. 20
6:30 P.M.
KCDC FAMILY INVESTMENT CENTER
The last of the Center for Neighborhood Development's public meetings on Knoxville's federal Empowerment Z77one funding includes the Fort Sanders, Old Sevier, Austin Homes, Morningside Gardens, Green Hills, and Morningside Heights neighborhoods, as well as the Old City, downtown, Summit Towers, and Isabella Towers. Call Bob Booker at 522-5935 for more information.
KNOXVILLE CITY COUNCIL
TUESDAY, FEB. 20
7 P.M.
CITY COUNTY BUILDING
400 MAIN STREET
As usual, the agenda's a well-kept secret...but watch for the billboard ban.
PUBLIC BUILDING AUTHORITY
THURSDAY, FEB. 22
5 P.M.
CITY COUNTY BUILDING
400 MAIN STREET
PBA CEO Dale Smith will make his recommendations on downtown redevelopment to the PBA board, which is expected to pass the recommendation on to City Council.


In the Zone
Neighborhood organizations could determine how millions of dollars in federal funding are spent. Will they do it fairly?
Amid all the unrest in recent weeks about the distribution of money for Knoxville's Empowerment Zone, it's been easy to overlook the fact that what could be one of the most democratic steps in the EZ process is now underway. While a group of African-American activists and businessmen have complained that the EZ funding ($7.5 million so far, with another $12.5 million promised this year) isn't getting into the hands of the people it's intended to help, the non-profit Center for Neighborhood Development has been holding a series of meetings to organize neighborhood groups into advisory councils designed to set priorities for where and how that money gets spent.
The first two years of EZ-funded projects—a job training center at Pellissippi State's Magnolia Avenue campus; an Internet initiative; and brownfield redevelopment in former industrial areas—were set as part of the city's bid to be included in the federal EZ program. After that, funding projects—from job training programs to commercial redevelopment—will be determined by the six separate Zone Advisory Councils, or ZACs, made up of residents and business leaders from each of the six zones. The EZ program could bring Knoxville $100 million in federal money this decade.
Bob Booker, the Center for Neighborhood Development's ZAC organizer, says it's unfair for critics to say they've been excluded, since the initial spending was spelled out from the beginning. "Nobody's been left out, because the system hasn't even started yet," Booker says. "We organize each zone, and they say what ought to happen in that zone."
Only the first two at-large community representatives on the ZACs will be elected in this first round of meetings. After that, each ZAC community will meet this spring to finalize its membership. So far, even the critics of the first round of EZ spending are satisfied with the ZAC process. "I don't see any inherent conflict between our proposal and the establishment of the ZACs," says Zimbabwe Matavou, president of the Black Business/ Contractors Association. "The ZACs will get from the neighborhoods their desires for commercial development in their neighborhoods...Our position is that the neighborhood development projects, those that are ready, should have a status at least as high as those abandoned industrial sites."
But there are still difficulties in organizing the ZAC members as official representatives of Knoxville's diverse inner-city population. The ZAC organizing meeting on Feb. 20 for the central zone could be contentious, with downtown residents and East Knoxvillians—each with separate interests in the EZ program—competing for a spot on the ZAC and potential influence over millions of dollars in federal money. Booker recognizes that risk, but says there's little that ZAC organizers can do to alleviate it.
"I don't know how much more fair we can be with that," he says. "Isn't that the way it is in the electoral process? That's democracy. If you aren't interested enough to look after your own interests, what else can we do?"
—Matthew T. Everett
Placing Rachmaninoff
Has a site finally been found for the "Last Concert" statue?
Fifty-eight years ago this Saturday, a tall Russian pianist played for an audience of several hundred at what was then known as Alumni Gym. No one knew it then, but it turned out to be the final performance of one of the greatest composers and pianists of the 20th century.
Suffering pains not yet diagnosed as terminal cancer, Sergei Rachmaninoff took his last bow and canceled the rest of his American tour. He died weeks later.
Half a century later, in Moscow, another Russian worked on a large plaster statue called "Rachmaninoff: The Last Concert." The sculptor, one Victor Bokarev, wanted to donate the statue to the city in America where Rachmaninoff played his final show.
In 1996, Bokarev offered the statue to the city of Knoxville and to the University of Tennessee, asking that it be bronzed and erected in a public place. No one bit.
Encouraged by downtown resident and gallery owner Jo Mason, in 1998 Bokarev's American family brought the plaster statue to Mason's high-ceilinged Gay Street townhouse. It's now the home of celebrity financial planner Robert Loest. (See Metro Pulse, May 20, 1999.)
There it has stayed. The 11-foot-tall statue depicts a melancholy Rachmaninoff standing by a keyboard, bowing slightly.
You know Rachmaninoff. He's a major figure in classical music, of course, but several of his piano themes are recognizable even to those who studiously avoid classical music. In the last 25 years, Rachmaninoff themes have materialized in hit songs. In the popular 1996 movie, Shine, the "Rach 3"—Rachmaninoff's notoriously difficult Third Piano Concerto—is central to the plot.
Last fall, after the Bokarev family expressed frustration with Knoxville's lack of commitment to the project, an impromptu committee surveyed downtown sites for the statue. However, as details of the World's Fair Park development emerged, Mason and officers of the Chamber and the city began to favor a site there, perhaps adjacent to the planned 5,000-seat amphitheater. "It'll be a lovely, beautiful place for it," Mason says. There it will be near UT, the site of Rachmaninoff's final concert, and visible from Cumberland Ave.
At this writing, there seems to be some uncertainty about who's in charge of the project, but Susan Williams, managing partner of the Ingram Group, has expressed interest in helping to raise the approximately $60-70,000 necessary to bronze and erect the statue. "It's a wonderful, wonderful statue," she says. Though it may be a year and a half before the statue can be erected, she expects to raise the money by mid-year. "What I want to do is find a chairman to help us get the thing done. It's gotta be done."
—Jack Neely

February 15, 2001 * Vol. 11, No. 7
© 2001 Metro Pulse