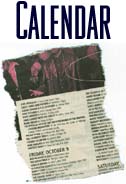 Scott Miller & the Commonwealth New Year's Extravaganza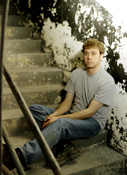 Scott Miller is about the closest thing Knoxville's got to Dick Clark. Every holiday season, he rings in the New Year with a guitar around his neck and a Miller High Life within reach, slurring lyrics right along with the rest of us. The bands may have changed, but Miller's the same, only better. This year, round about midnight, he'll break for the city-sponsored fireworks on the Clinch Avenue viaduct, before ushering in Baby New Year 2005 with a solo tune or a dusty V-Roys number. At that point it doesn't matter. Keep it up, Miller. We're still with you. (Clint Casey)
Scott Miller w/ Mic Harrison • Friday, Dec. 31, 9 p.m. • Holiday Inn Select • $25 for individual tickets (656-4444) • Room and concert packages starting at $195 per couple; call 522-2800 for details.
Alive Into 2005 with Big Bill Morganfield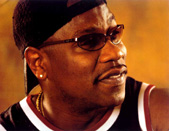 The purpose of New Year's Eve is to mark the final hours of one year and the first few of the next—to look back and ahead, with happiness, regret, or a mix of the two. Isn't that the very definition of the blues? Then Big Bill Morganfield's brand of soulful blues-rock is the perfect soundtrack for Alive Into 2005, the KMA's year-end throwdown. The son of blues legend Muddy Waters, Morganfield carries the legacy of his dad with respect and holds his own with some serious chops. His debut disc, 1999's Rising Son, accomplished after 16 years of studying traditional blues, resulted in the prestigious Best New Blues Artist honor at the W.C. Handy Awards. His most recent disc, Blues in the Blood on Blind Pig Records, features 11 self-penned tunes and a cover of his father's "Why Don't You Live So God Can Use You." Translating the past into the present and looking to the future—that's what New Year's Eve is all about. (Paige M. Travis)
Alive Into 2005 with Big Bill Morganfield and special guests Jenna & the Joneses • Friday, Dec. 31, 8:30 p.m to 1 a.m. • Knoxville Museum of Art's Great Hall • $45 general, $40 for KMA members • Includes food by Gourmet Market, party favors and a midnight toast • Call 934-2039 for info or advanced tickets.
Old City New Year's Eve
Sure, New York may have dibs on the ball drop, but Knoxville indie rockers will be droppin' it like it's hot all over the Old City this New Year's Eve. Pop-rockers of the Tim Lee Band will headline the show at Patrick Sullivan's with The Westside Daredevils and Plan A. Across the street, local live DJs will instigate groovin' at the Urban Bar. Further down Jackson Avenue, crowds will be lining up at the door at Barley's for what's become one of Knoxville's New Year's traditions, a yearly showcase of local rock bands. After talk of moving to Athens last year, Dixie Dirt has apparently undergone an I-Love-Knoxville lobotomy and really dug into the community scene as of late. Taking the reins in organizing this New Year's show, the band recruited some familiar faces from last year in the Rockwells and Divorce. The Cheat won't be playing this year, but Garage DeLuxe will bring its psychedelic keyboard-centered rock to the stage. The Royal Bangs have also joined the line-up. Mandy Lawson, accomplished actress and frontwoman of the Badlights (a Dixie Dirt side project) will host the evening in full fervor, with a theatrical persona and multiple costume changes. Forget the lame countdown; this event guaranteed to be spectacular. (Molly Kincaid)
The Tim Lee Band with Plan A and the Westside Daredevils • Friday, Dec. 31, 9 p.m. • Patrick Sullivan's • $10, includes admission to the Back Room and Manhattan's • Barley's New Year's Party • The Royal Bangs, The Rockwells, Divorce, Dixie Dirt, and Garage DeLuxe • Friday, Dec. 31, 9 p.m. • Barley's • $5