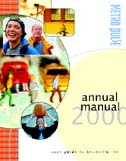 13 Things to Try Before You Give Up on Knoxville
The Ten Things You Need to Know About Knoxville
Special Attractions and Annual Festivals
Arts & Entertainment
Arts organizations, galleries, and museums as well as resources for dance, theater, and music. Plus: family amusement centers and movie theaters.
Nightlife
Our expansive guide to every notable nightclub we could find, from sports bars to coffee houses.
Dining
Knoxville's vast array of malls and plazas allow you to shop to your heart's (and wallet's) content.
Shopping
The winning restaurants from our Best of Knoxville Readers' Poll 2000.
Government
A complete listing of state and local government officials.
Education
Listings for public and private schools, including training institutions.
Parks & Recreation
All the parks, sports fields, and greenways you'd ever want to frolic in.
Health
Hospitals, clinics, health care organizations, elder care homes, and substance abuse centers.
Media
The rundown on most every media outlet in town.